Aimee Hibbert
Updated: Jan 11
WHEN DID YOU START YOUR BUSINESS?
BOTH: January 2015
............................................................
WHY DID YOU DECIDE TO BECOME A BUSINESS OWNER?
TROY: It's always been something I've wanted to do how about you?
DAVINA: Yeah same, more so because I had skills in the office and Troy had skills on the grounds, so we thought we'd give it a go. I think that was our reasoning behind it mainly.
WHAT WAS YOUR MISSION AT THE START OF THE COMPANY?
DAVINA: Ooh!
TROY: Just to have one digger
DAVINA: Ha-ha, yeah at first it was!
TROY: We did an operator hire first, then after a few months of that, just to have one digger. That was our goal, and well we have a few now.
DAVINA: The mission at the start of the company was to work for ourselves, start a business up so we could support our family.
TROY: Give them a future
DAVINA: Yeah and see where it would lead us.
GameOn 2's first machine, September 2015
HOW MANY EMPLOYEES DO YOU HAVE FOR YOUR COMPANY?
DAVINA: Now we are a staff of about 28, that includes office staff and site staff.
WHAT ARE YOUR COMPANY GOALS?
TROY: To be debt free, and have something we can call ours, what I mean by that is owning it all. And to create the best place for workers to come and work in. Keep creating that awesome environment. Yours?
DAVINA: My goal for the company, now 6-7 years into our business is creating a good repour with clients. We have good morals with our employees. My goal is to give them a good environment that they enjoy working in, but at the same time the incentive to give the employees some ownership of each task that they do. We're not aiming to be the biggest business in the industry but to be content.
Troy on one of his favorite machines at Ormiston Rd
CAT 320 Next Generation
October 2018
WHAT CHANGES TO THE BUSINESS STRATERGY HAVE YOU MADE OVER THE PAST FEW YEARS?
DAVINA: Wow, yes! Over the last two years the business strategy has changed hugely because our business has grown, not rapidly- in two years we've gone from 10 employees to 28. Purely because of project demand. We've had to bring in a new operations manager, we got marketing that's changed in our business. We've got admin staff; we've got different types if operators out onsite. So, we have different skill sets out there. So yeah, our business strategy has grown in terms of key skills in the office more so and looking at more contract work than plant hourly rate. What do you think?
TROY: Yeah 100%
HOW DID YOU COME UP WITH THE NAME FOR YOUR COMPANY?
TROY: Hehe
DAVINA: we were sitting out on our balcony thinking about what we were going to name our company at this point in time- and we had a boat, that was sitting right in front of us, and I said to troy "ah fuck we'll just name it GameOn 2" that was our boat. And that was it!
GameOn 2 - the OG, October 2018
TROY: Yeah, so it stuck, and it stayed, and its still here.
DAVINA: It's a bit of us, it's our personality. GameOn 2 its game fishing and hunting, were all about activities. It was more personal, but now it's become our business!
HOW WOULD YOU DESCRIBE YOUR COMPANYS WORKPLACE CULTURE?
TROY: it's a fun culture, sometimes too fun, in terms of taking the mickey out of each other, it's because we work hard. If you're able to have fun as well as working hard, there's no problem at all
DAVINA: Our motto for our business is ALL IN, so we expect everyone to be all in. Doesn't matter if it's the girls in the office, or if you're out there doing the hard mahi in the yards, cleaning up, whether it's me out being a laborer in the yard – ALL IN. our culture is unique, it's a very memorable culture.
Troy with GO2SAR, October 2020
DOES YOUR BUSINESS GIVE BACK TO YOUR COMMUNITY?
DAVINA: yes, we do.
TROY: Yeah, definitely do. How many sponsorships have we done?
DAVINA: We have about 2/3 things that we sponsor every year. The last few years it has been the Westpac helicopter, kids Christmas party, rugby sponsorship for our local one, we also support all the local shops around karaka. We think it is important as a business to give back to our community, especially where we are
TROY: we also do sponsorships for lads and ladies trying to make a difference and raise money for causes like mental health, youth suicide, movember and things like that. We enjoy supporting them.
(Description here) DEC 2018
WHAT IS UNIQUE ABOUT YOUR COMPANY?
TROY: well, the name, the type of work we do as well. We target everything that is technical, we try to do the jobs that other people don't want to do. Like our motto says "All in", we do it all.
DAVINA: We have very good employees that have very good skills in what they do. We don't just hire Muppets; we are very particular on who we hire. I think between myself and troy we have a very good repour with a lot of people mine more in the building industry and troy with construction / infrastructure and civil works. So, between the both of us
we've made a pretty good name for ourselves individually before we came together.
TROY: I think we give good opportunities for the young people to grow and develop their skills and take those skills home with them and using them at work. Bringing up the youth keeping them on the straight and narrow – work wise.
WHICH QUALITIES DO YOU LOOK FOR IN A NEW EMPLOYEE?
TROY: a positive mindset and a can-do attitude. Ya know never say never, if you're asked to do something you'll give it a crack. People like that with enthusiasm and no hidden agendas, you can normally pick that out in an interview, to be honest you get a good feel for people over a text, that initial contact you'll soon get an understanding as to what that person is like, whether they've got a good head on their shoulders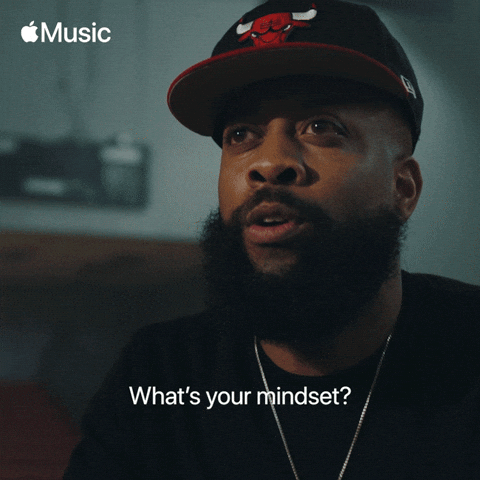 DAVINA: I think for me the biggest thing is honest, commitment and loyalty. Speaking up is important, we don't want someone who is mute- that has problems and says nothing, I think that it's important that we understand their frustrations. In interviews I tend to ask specific questions to what I'm looking for in an employee and some people don't meet those criteria's and some people do and that for me is a big indicator of whether or not their fit to fulfil their employment obligations
HOW WOULD YOU DESCRIBE YOUR COMPANYS SUCCESS SO FAR?
TROY: ooh that's been tough, are we successful yet? Were on our way towards it, I think we are successful with our employees, but if we are talking money wise no, I don't think we are successful yet.
DAVINA: My answer is going to be very different from Troy's
TROY: ha-ha and no doubt!
DAVINA: ha-ha-ha I think we've come a long way from where we started as a operator hire to one machine to two machines. I think the success for is that we've grown to understand the culture of the construction industry- because it is a very specific culture. Learning how to manage a company at a larger size business, we are currently at a medium sized business. Success for me isn't necessarily about money- its about learning. Yeah, we've had hiccups, companies going into liquidation and receivership under us, so the challenges have been there but the success for me is coming back out on top, and that's what we've done. There are a few things for success when you put it into perspective- for me its not so much the money, the money side of things will come as your business grows and the business strategy that we've got is going to help see that through.
TROY: Oh yeah when you look at it that way, we are definitely successful.
Transporting in October 2021
HOW MUCH TIME DID IT TAKE FOR YOUR COMPANY TO EARN A PROFIT?
TROY: have we earnt one yet?
DAVINA: ah we have...
TROY: and someone took it...
DAVINA: Ha-ha yeah!
BOTH: *laughing*
DAVINA: I think that's a hard question to answer because it fluctuates throughout good and bad times. For a couple of months, you'll make profit and then the next couple of months we don't, and that's a learning curve for us on the office side learning how to manage things a bit differently, hence why we now have an operations manager on board with us. So yeah, that's a little difficult but we have made profit and then we haven't and then we have so yeah that's my thought on it.
TROY: mhmm yeah
HOW DOES YOUR PREVIOUS WORK EXPERIENCE RELATE TO THIS POSITION?
TROY: oh hugely! I'd always tell my old boss, before I was with Davina, my goal was to have my own one one day and do it for myself, but in the meantime, I worked for someone else, earnt them some money and I developed and learnt skills along the way. If I hadn't of worked for him and learnt what I learnt, then I probably wouldn't be in a position to do what we are doing really
DAVINA: and who was that that gave you that opportunity?
TROY: Shaun Fowler, so yeah Warren Fowler – Earthmovers LTD. Learnt a shit ton there. Transporting and quarry work, involved in some big motorway and infrastructure projects around Auckland. Always gave things a go when the boss would ask me to try new things, never said no, well actually I did say no to one thing, I never washed his Ute.
DAVINA: *laughing* are you grateful for that opportunity?
TROY: Oh, shit yeah. He was a great boss, a hard boss, but he taught me a lot. How about you?
DAVINA: Yeah, ive had over 20 years' experience in an office mainly, I have had experience out in the field with my father doing electrical. I gained knowledge through that, and Ive had great mentors from before we started the business and I was at Mainzeal construction, Ebbert construction to Flecters construction, you know without me going through the administration side of things that's really where I learnt my knowledge on how the office is supposed to be run and systems. I knew a little bit about how a business is run but not enough. But I suppose the years that we've grown has taught me a lot along the way. It helped us work our business quite well, were still learning as were going
TROY: we'll always be learning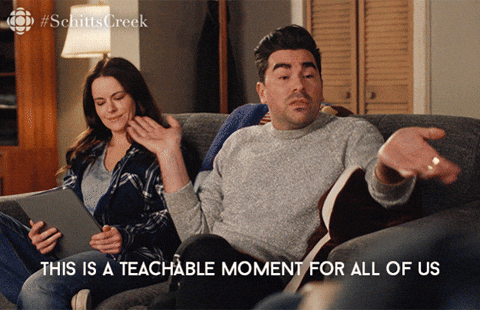 HOW WOULD YOU DESCRIBE YOUR BUSINESS TO A POTENTIAL CUSTOMER?
DAVINA: so, if we had someone say for example a client more than a customer our push for that would be our health and safety systems that we've got in place. We've got a new system on board, were putting new things in place for it like going electronically instead of paperwork- having it there at their fingertips rather than waiting for things to be scanned through its now immediate
TROY: I'd describe it like the yellow pages, let your fingers do the walking to find the stuff, so to let our work do the talking so to speak. We do a good job, and we are confident with that – you've just got to give us the opportunity. So, when we come up to our clients, give us a shot and we'll show you what we can do, and we'll get it done.
DAVINA: yeah, on our website we will have previous work, completed work, current work, and a portfolio that we are in the middle of creating – which shows what we're all about. Like our Operations manager says "we're here to solve your problems"
TROY: and that's exactly what we are doing
DAVINA: we do try our very best to solve problems
WHAT ARE THE MOST IMPORTANT ASPECTS OF MAINTAINING A GOOD RELATIONSHIP WITH A SUPPLIER?
TROY: We've had some tough ones but that's all good. I think the best thing I can do (Davina will have her own answer for that) is probably to be yourself and don't expect too much.
DAVINA: Maintaining a good relationship with your suppliers and having good communication and understanding. And understanding where they are coming from, and it all comes down to being on the same page. Trying to work together instead of against each other
TROY: *agrees with a mhmm*
DAVINA: giving them as much information as we can. I don't think its about what gifts you give the suppliers but your repour with them your relationship with them and that's really important. We don't always get it right, and some people get burnt along the way and that's not purely from us its mainly just because their service provided at the time that we needed it critically is not
TROY: yeah yeah! Its late
DAVINA: yeah, it has a big effect on the work out there on the sites
TROY: I guess you get so used to them being so reliable that when times are tough and they aren't reliable, you aren't used to that. You give people opportunities to correct them. Sometimes it doesn't work out that way, so you got to be a bit tough and a bit harsh so to speak but I think with all suppliers you try and be that good person you always try to be.